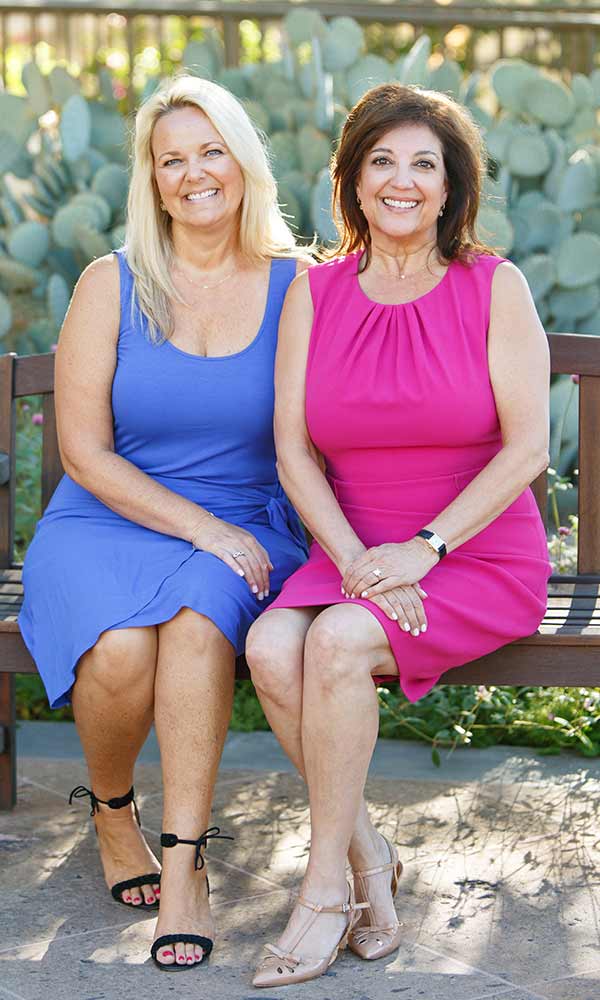 Leeann Philipsen & Nancy Nachman
Founder and Chief Meetings Officer (CMO), Nancy Nachman began The Meetings Concierge after a career in hotel sales.  During her tenures with some of the finest hotel companies in the world, Nancy learned that hotels crave meetings business.  She discovered a niche in the market, independent meeting planning, a new industry where she could share her vast expertise with the world.
Nancy is an influencer in the meeting planning industry, launching her company, The Meetings Concierge in 1994.  She single-handedly grew the company from a one-person shop to a global operation serving customers worldwide.
Leeann Philipsen, a hotel sales expert joined Nancy in 2006.  Together, their impressive background with such well-known hotel companies like Four Seasons, Ritz-Carlton, Hyatt Resorts, Hilton Hotels and some boutique properties provide an unmatched background into the hidden secrets of the hotel industry.
Our company is not about numbers.  It's about how our experience in the hotel industry can and will make your meeting successful.  We encourage you to view what clients and hotels have to say about us.